As many songs come about, one day I had a lot of feelings and I had to get them out. Basically, a good friend ghosted me. It's a long story, but I wanted nothing more than to hash it out. I wanted to go to coffee, or have her over, and hear how she felt. But instead I got radio silence, and I wrote the chorus of "ghosted." Later, I took it to a writer friend, Kylie Diehl, and we turned it into a song about a guy ghosting a girl, which I feel like happens a lot. So it's kind of like one of those movies where they write, "based on a true story." Lots of nuggets of real events in there. I ended up producing this one, and the vibe came pretty naturally with the song. My buddy Jacob Chance Taylor mixed/ mastered it and now it's in your hands (or more likely, your ears). I hope you enjoy it, and I hope it takes a little part of the rejection away that comes with being ghosted. 
6 Things You Don't Know About Me:
What do you miss most about being a kid? I miss knowing what you were supposed to do next. I knew that as long as I stayed in school and got good grades, I was doing okay. Life in the "real world" isn't quite so plain. 
One of my favorite life hacks is … I have silicon grips to open jar lids that are closed super tight. Game changer. 
My perfect day would start with cuddles, a walk, and a good book and end with an iconic concert.
If you could paint a picture of any scenery that you've seen before in song lyrics, what would you paint? I would paint Taylor Swift's world she created in folklore, but it would have to be a gloomy day.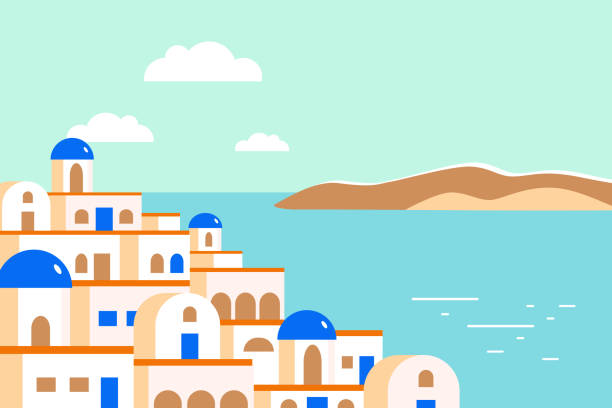 The trip you most want to take but haven't yet. I am dying to go to the Greek Islands. 
Your proudest atypical accomplishment. I self-published a book of poems last year called Perspectives: Poems to a Dear Friend.
12 Songs That Have Influenced Your Life And Career:
Okay, this is so hard because there are so many songs, so I'm just going to choose the first ones that come to my mind: 
"Just Another Day in Paradise"  – Phil Vassar 
My mom used to play this song on loop in the car and it made me sentimental about life with the family even then. It just paints the simple things so beautifully. 
"Man! I Feel Like a Woman" – Shania Twain 
Shania was the first non-Christian CD my parents let me own. I had the karaoke version of her Come On Over album and I sang it again and again. She's empowering. 
"A Whole New World" – Aladdin 
I was determined to learn how to sing harmonies using this song. I took the sheet music and listened again and again until I got it. 
"Blessed Be Your Name" – Matt Redman 
My church recorded a CD of worship covers, and I got to lead this one. It was my first time really singing on a record and I was beyond excited. 
"Teardrops on my Guitar" – Taylor Swift 
This was a free download on iTunes, and I was hooked. Taylor Swift was just a few years ahead of me, so her songs so accurately marked the timeline of my life. Every album has been so influential for me as a person and an artist. 
"Defying Gravity" – Wicked 
I had an unusual obsession with Wicked, and Idina Menzel taught me how to belt. I probably listened to this soundtrack a million times. 
"Landslide" – Fleetwood Mac
I sang this song at my High School graduation and it had a profound impact on me. "I've been afraid of changing, 'cause I built my life around you. But time makes you bolder, children get older and I'm getting older too." – How does that not draw a tear? 
"Wide Open Spaces" – Dixie Chicks 
I used to belt this at the top of my lungs when I was an angsty teen that just couldn't wait to break out of our small town. 
"Bubbly" – Colbie Caillat
I listened to Colbie Caillat on repeat. Her voice was so simple and good. I felt similar to her in a way. 
"Love Song" – Sara Bareilles
Sara was another one that I felt like I could relate to. I could sing her songs, and I just got her as an artist. She made sense to me. 
"Grow As We Go" – Ben Platt 
This song will make me cry time and time again. "Who said it's true that the growing only happens on your own. They don't know me and you." Brilliant. 
"Golden Hour" – Kacey Musgraves 
Sonically, I think this record is everything. I turn to it time and time again when I'm working on production. Everything Kacey does is brilliant. 
Connect: Instagram | Twitter | Facebook
---